Cats are intelligent and adorable animals that many people keep as pets in their homes. However, not everyone can afford to keep a cat in real life due to various reasons like time constraints or lack of space. That's why many free cat-caring games have emerged on the app stores like Google Play and App Store. These games simulate the activities of a cat and our interactions with our pets.
My Talking Tom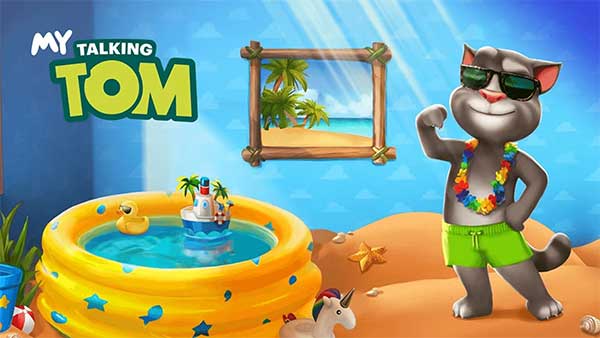 This is probably one of the most popular and beloved virtual cat-caring games in the world. My Talking Tom allows players to have fun with Talking Tom, a smart cat with many special abilities like mimicking voices, eating various foods, or wearing stylish clothes.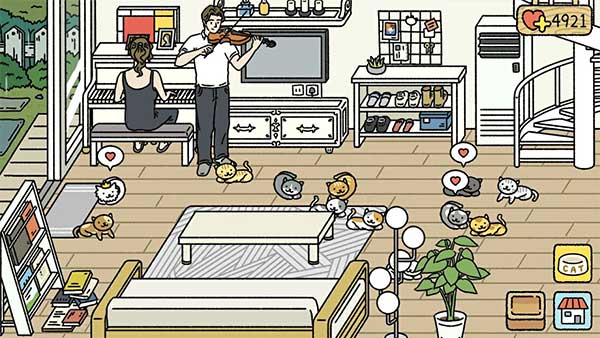 Adorable Home is a game that created a global craze in 2020. The story of Adorable Home revolves around the daily family life with tasks like cooking, cleaning the house, and of course, taking care of the cute cat. Cats play an important role in the success of Adorable Home due to their cuteness and funny actions.
Cats & Soups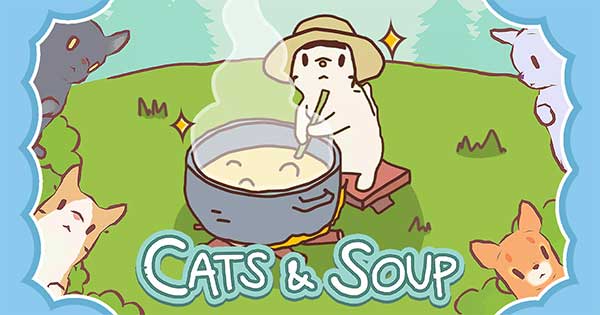 Cats & Soups is a very interesting simulation game from Hidea, where players accompany cute cats to cook delicious soups. To complete the task, you need to control the cat to perform cutting, chopping, or boiling actions to make soups. Then, help them build a house and sell the soup to get gold. With that gold, you can open more food stalls and resorts.
Neko Atsume: Kitty Collector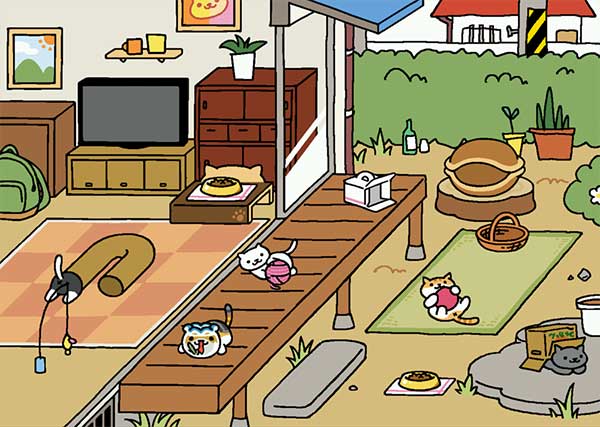 This is also a very attractive cat-caring game where players attract as many cats as possible to their home by buying and arranging food, yarn balls, and cat houses. The great thing is that when those cats come to your house and leave, they will give you a gift (currency) so you can buy more expensive and new items.
Fantastic Cats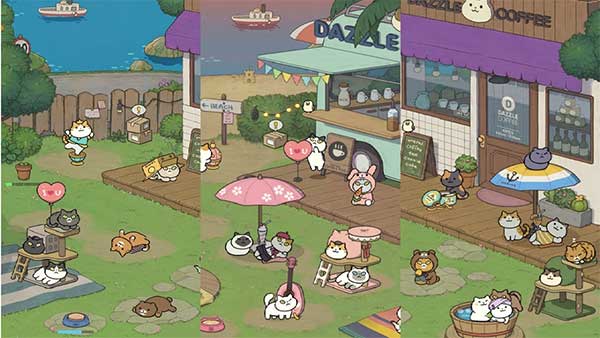 In Fantastic Cats, players become a blogger specializing in cats, and your main task is to attract cats, encourage them to perform unique actions to post on your blog page. The more followers you have on your cat blog, the more money you earn.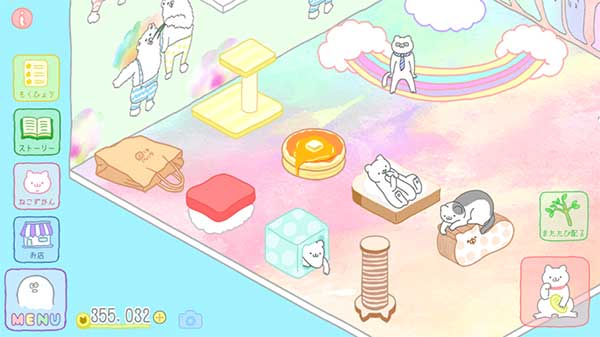 Purrfect Spirits is also a great cat-caring game, but instead of being a cat owner, you will be a ghost cat owner. Your task in Purrfect Spirits is to take care of the cats in the old house when you were alive (feed them, keep them happy). The impressive thing about Purrfect Spirits is that you not only have the job of taking care of the cats, but you can also explore the terrifying secrets behind your death.